Have you always wanted an image of yourself, your partner or your favorite character? Then take a look at these cool 3D scanners!
---
Sense 2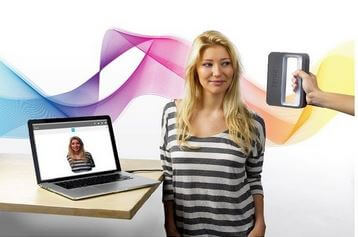 The Sense 2 from 3D-Systems is a handy handheld scanner on the go, suitable for Intel iCore5 processors (or higher) that can capture models up to 2m³ in color with IntelReal Sense 3D technology. The screen resolution is at least 1280 x 1024 pixels, the memory offers space up to 10 GB.
---
1.0 A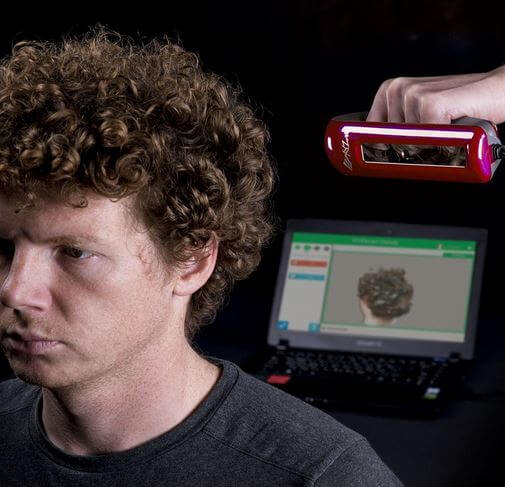 The portable hand scanner 1.0 A from XYZprinting scans objects or persons up to a size of 1 x 1 x 2 m. The output types for the PC are .obj, .ply, .stl, .fbx, for Macs .obj, .ply, and .stl. In addition, the scanner package includes free 3D scanning software, online video tutorials, a 3D model gallery, and technical support.
---
Single Scan SP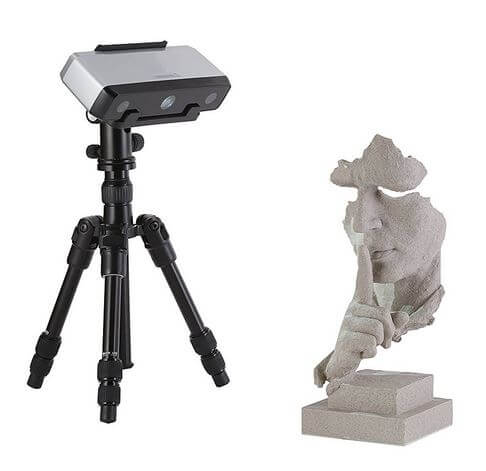 The Shining 3D single scan SP captures models using white light technology with a resolution of 0.05 mm. You can scan your favorite objects on the integrated turntable, with sizes from 3 x 3 x 3 cm up to 20 x 20 x 20 cm, or scan objects with a tripod, or freehand, with sizes up to 120 x 120 x 120 cm.

---
Ciclop
The Ciclop of the Spanish manufacturer BQ is a DIY 3D Scanner Kit, which is equipped with a turntable to simplify the scanning. Objects with a volume up to a diameter of 25 cm and a height of 20.5 cm can be scanned. The device is equipped with a Logitech camera, two linear lasers and it calibrates itself.
---
Occipital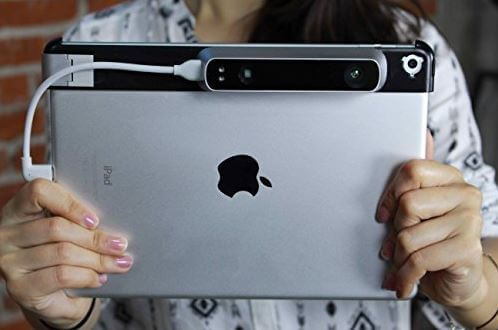 This 3D scanner is only suitable for iPads in the versions i Pad Mini 2, 3 and 4 as well as iPad Pros with a size of 9.7, 10.5 and 12.9 inches. The device can not only be used for 3D scanning, but also for mixed reality games.
Keine Produkte gefunden.
---
Scan SE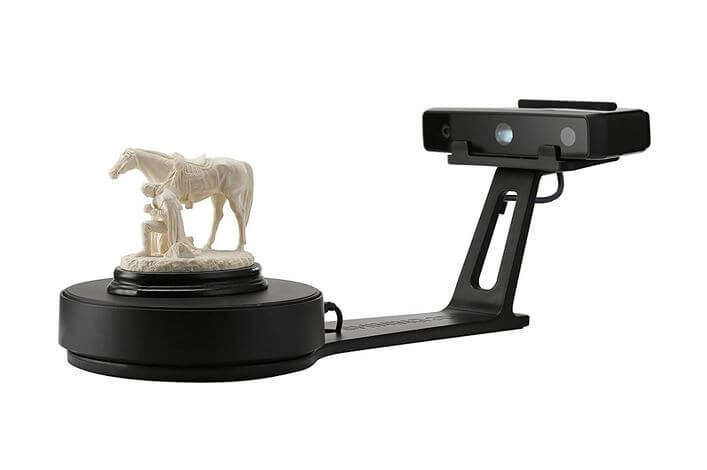 With its desktop format, Shining 3D's Einscan-SE is suitable for use in educational institutions, offices or even at home. The turntable can be used to scan models ranging in size from 3 x 3 x 3 cm to 20 x 20 x 20 cm, and freehand to scan objects up to 70 x 70 x 70 cm. The camera resolution is 1.3 megapixels, the carrying capacity of the turntable is 5 kg.
---
iSense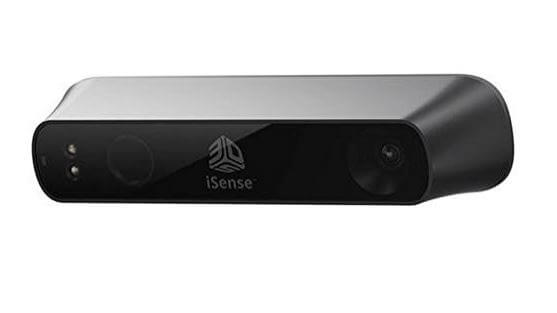 With the iSense from 3D Systems, objects and people can be captured in 3D by an iPhone or iPad. Simply plug the device onto your smartphone or tablet and you're ready to scan. Practical feature: The automatic object recognition filters out the target, even if the background is very restless.