Masks have always been fascinating and from an early age we made them ourselves. Try it with your 3D printer! Masks are always popular, whether for cosplayers, at Halloween, festivals or other cool parties! Here is a small selection of models and inspirations!
---
Low Poly Mirrow
Maker Matt and Neri made this cool mask for the Swedish House Mafia concert called "Masquerade Motel". They searched for the right material for a long time, but found acrylic mirrors in time. Many concert visitors were impressed by the result and took photos with the two masked guys.
Found on Thingiverse, Maker: thenextproject
---
Predator
Awesome, this daddy made a great effort! On this picture you can see the 8-year-old son of maker "okimoki" with a Predator mask from the 3D printer. If you want to print the mask for yourself, you have to scale it even bigger. It consists of three parts and of course it looks even cooler if you finish it like "okimoki" with authentic details like the dreadlocks and horns.
Found on Thingiverse, Maker: okimoki
---
Diablo III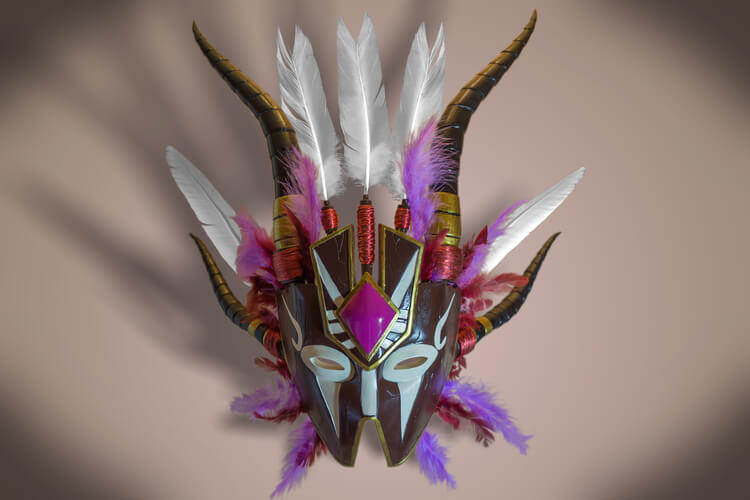 This is a replica of the witch doctor from Diablo III made of PLA with a Wanhao Duplicator 5s. The print for the mask lasts up to 22 hours, the horns take about 15 hours. Maker "tibor3d" was forward-looking: If your print area is less than 25 cm high and 22 cm wide, there is also a split version of the model for download. Afterwards you can rework the great part, paint it with acrylic paint and fit it with feathers.
Found on Pinshape, Maker tibor3d
---
Doctor Doom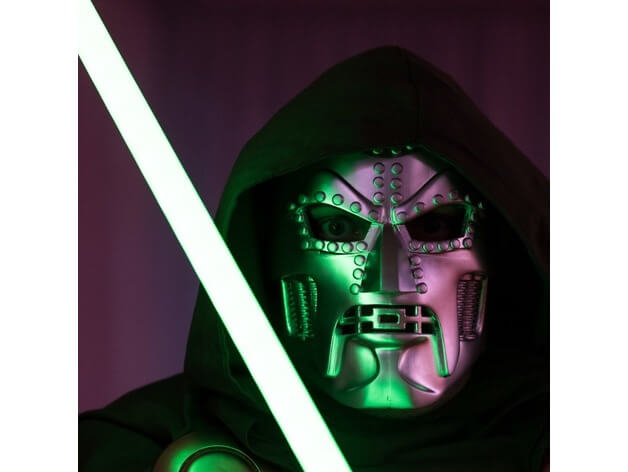 This ingenious mask was created with an Anet A8 and consists of four parts, whereby two parts were mirrored. Maker "Talon Grayson" gives you a detailed description including photos to get a perfect finish.
Found on Thingiverse, Maker: Talon Grayson
---
Skulls
A truly noble skull that you can print yourself at home with PLA. Schedules about 19 hours for the print job and enough time for the finish anyway. If you have all the materials such as filament and colors at home, you should have made the mask within a weekend.
Found on Thingiverse, Maker: Killonious
---
Low Poly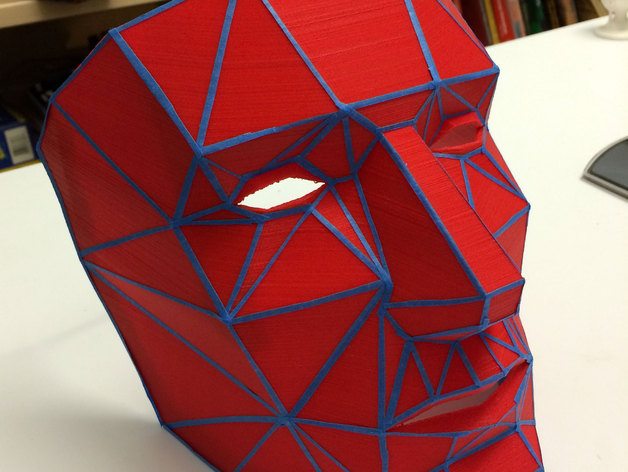 This mega-cool low poly mask was printed with an Ultimaker and subsequently provided with blue lines to emphasize the outlines even more.
Found on Thingiverse, Maker: jpark
---
Venetian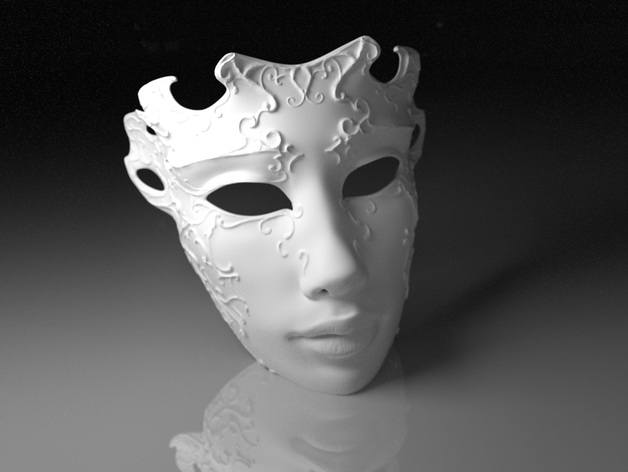 You can wear this chic mask elegantly in white, or you can give it a little color and glitter for more glam effect!
Found on Thingiverse, Maker: bqLabs
---
Rabbit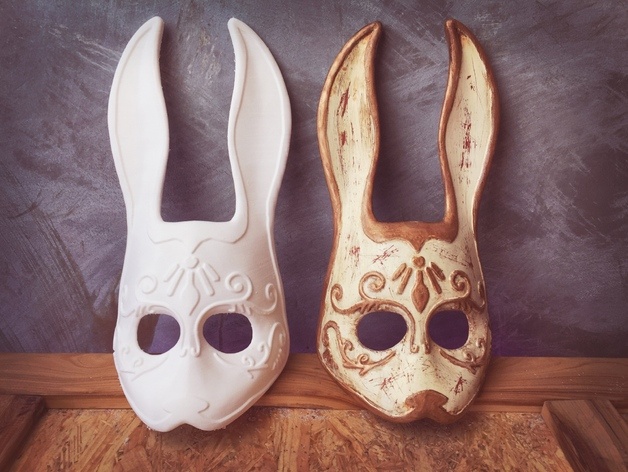 In this picture you can see the differences between an unpainted and a somewhat pimped up mask. These two bunnies here were modeled after the characters of the video game Bioshock. The model has been sliced, so that even makers with a smaller print area have the possibility to make the mask.
Found on Thingiverse, Maker: Audrey2
---
Prom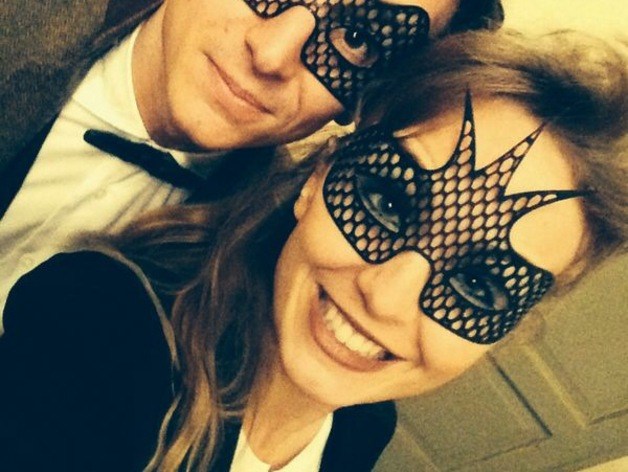 These masks made of flexible PLA are also ideal for a ball, a festival or Halloween! They are available in two versions: a slightly more decorated and a simpler one. Since the masks are printed in the hole pattern design, you can put the elastic band through an eyelet of your choice to fix it to the head and knot it.
Found on Thingiverse, Maker: 3Do_it
---
Future Knight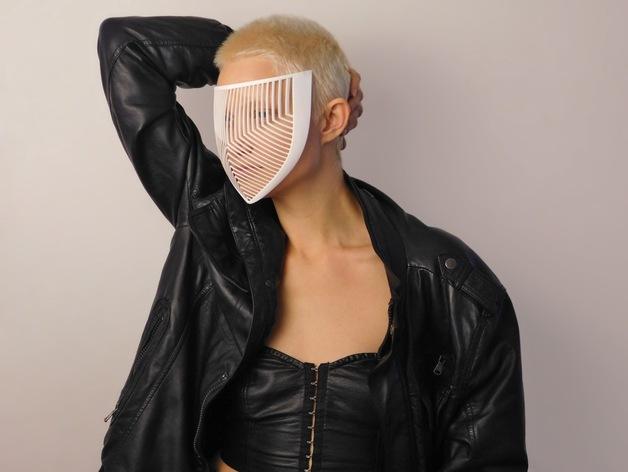 Sexy! This is what the knights of the future will look like! This model was designed for the "Purple Knight" performance at the 3D print fashion show in New York City. The mask has been reinforced to make it easier to print at home.
Found on Thingiverse, Maker: ThreeForm
---
Wolf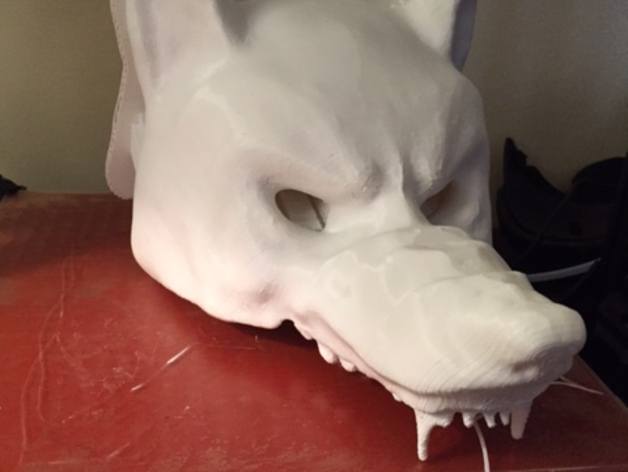 This hungry wolf was printed with a TAZ 5.1 from Lulzbot at once. So that the teeth do not break away immediately, they were provided with three layers.
Found on Thingiverse, Maker: curiosgreg
---
Darth Vader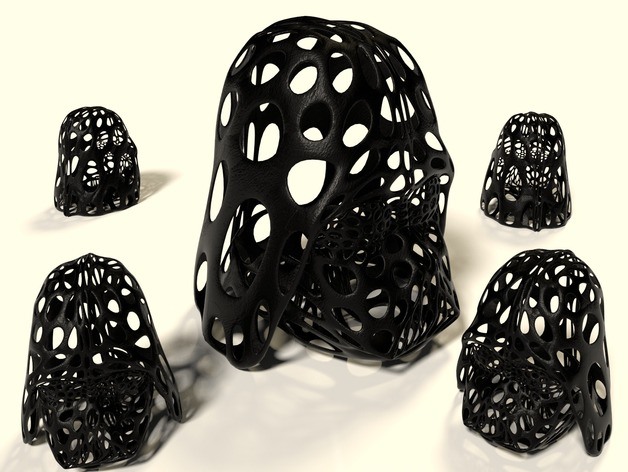 How about a more fancy Darth Vader mask than they wear all the others? The Voronoi style mask is certainly airier and lighter on your heads!
Found on Thingiverse, Maker: roman_hegglin
---
San of Princess Mononoke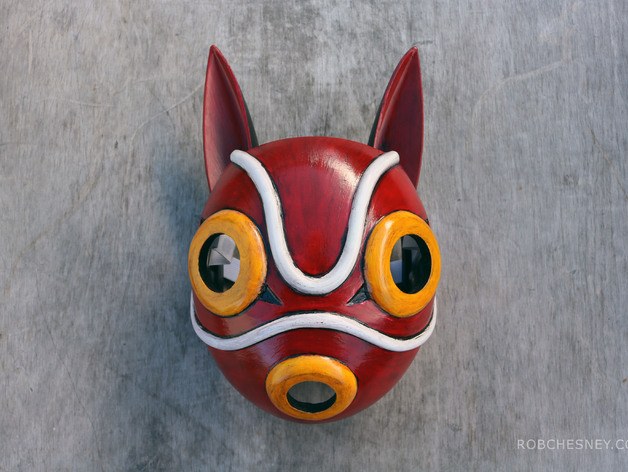 Well, do you recognize her? This mask San wore in "Princess Mononoke" in the 1997 movie. Now you can wear it yourself!
Found on Thingiverse, Maker: RobGlacier
---
Iron Man MK6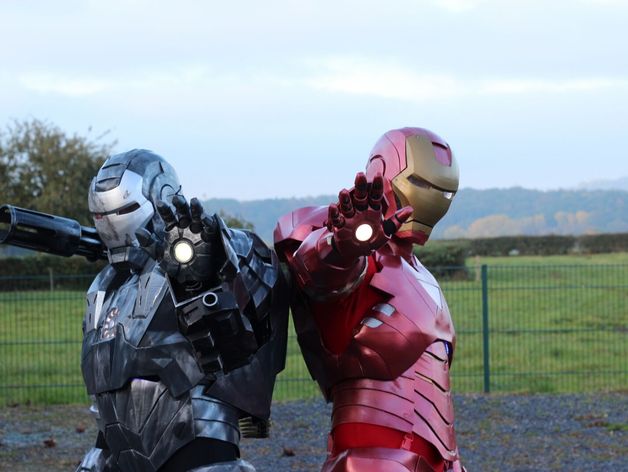 Wow, like in the movies! You can start with the mask and when you feel like doing more, you can print out the whole suit. But be aware: The armor does not fit comfortably! All Iron Man parts were printed using a Prusa I3 with a 22 x 22 x 24 cm printing area.
Found on Thingiverse, Maker: DaDave
---
Geordi Laforge Visor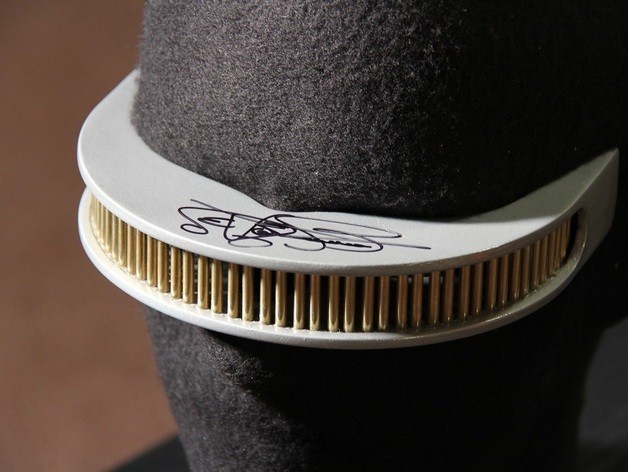 Geordi Laforge wears such a visor in Star Trek: The Next Generation. Now it's your turn!
Found on Thingiverse, Maker: DrewSmith007
---
Batman
A classic! This Batman mask was made with a Delta 3D printer and measures 17,58 x 24,26 x 31,07 cm (x,y,z).
Found on Thingiverse, Maker: 3D-AI
---
Joker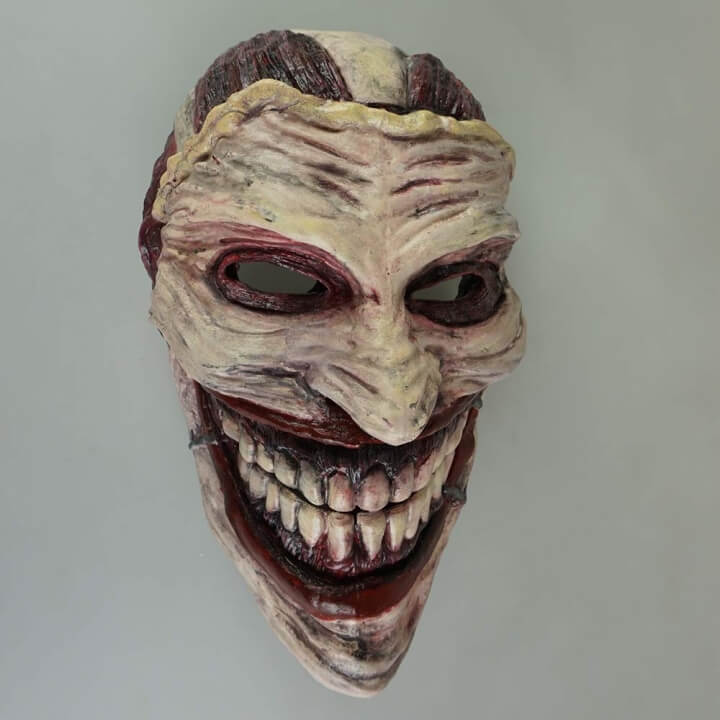 Maker "Stefanos" got inspired by the scene in the comic "Batman Death of the Family" when the Joker pulls off his skin. He printed the model in 6 parts, glued them together and filled the gaps with plastic filler. Afterwards he added a white acrylic primer, then paint and finally a fixation.
Found on MyMiniFactory, Maker: Stefanos
---