If you want to go back to the good times of the Nintendo Entertainment System (NES) and not spend hundreds of Euros on it, take a Raspberry Pi, a Raspberry Pi emulator and print out a NES case. Ready! Here is a selection of cool retro cases
---
NinTastic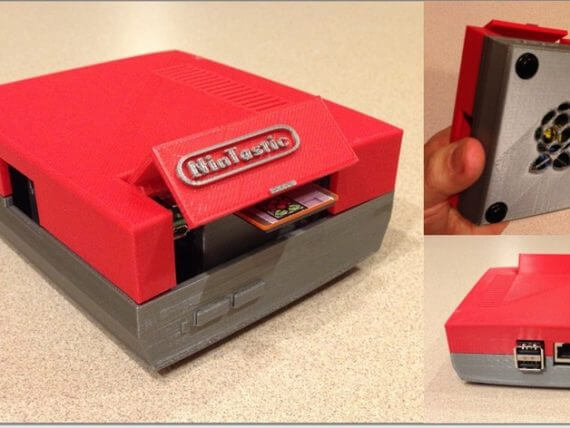 If you want it a bit more fancy, you can get this version. The housing consists of three parts, which are simply plugged together. Nice detail: For the underside, a ventilation in the form of the Raspberry Pi logo has been thought of.
Found on Thingiverse, Maker: tastic007
---
NinTastic Remix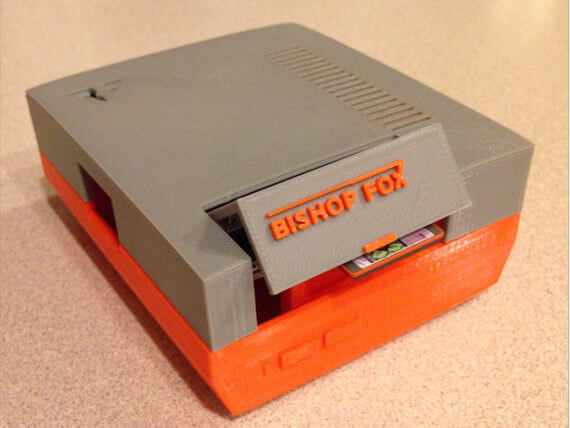 Another cool thing about 3D printing is of course remixing! Maker "bishopfox", for example, has adapted the NinTastic just presented to its taste, immortalized its name in the case and selected its own colour combination.
Found on Thingiverse, Maker: bishopfox
---
BabyNES Raspberry Pi B+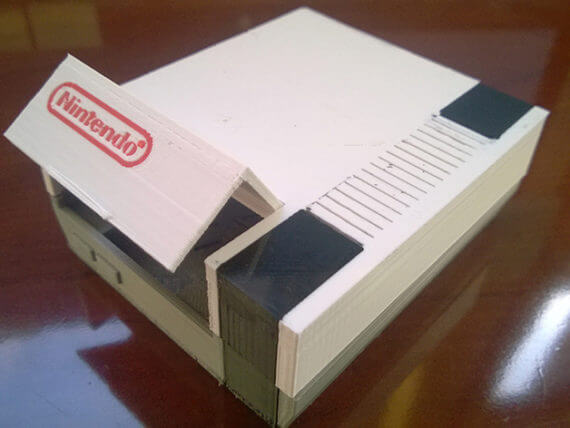 If you are the proud owner of a 3D printer with dual extruder, this project is for you. The case is also printed here in three parts: The upper side in white and black, the lower part in grey and black and the lid in white and red.
Found on Thingiverse, Maker: Koopa
---
PI Zero NES Controller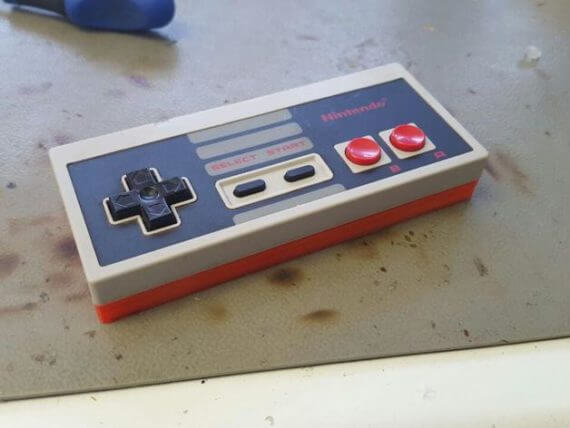 Not a bad idea either: Maker "tomvdb" has started an attempt to integrate a Raspberry PI Zero into a real NES controller. To this end, he designed a base that he printed in 3D and with which his idea could be turned into reality. Feel like it too? Is there still an old controller lying around? This one-piece model does not require much knowledge and tricks and looks pretty cool!
Found on Thingiverse, Maker: tomvdb
---
FamiCom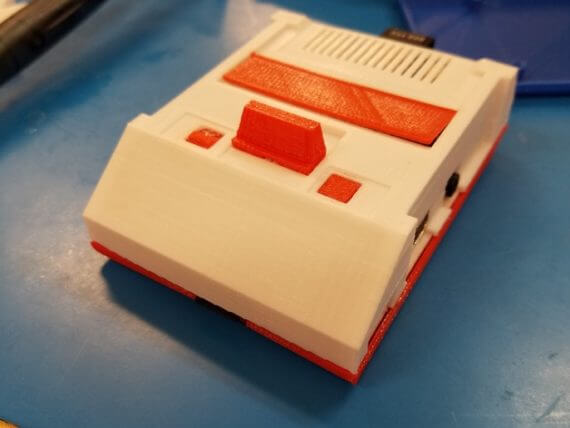 A classic and perhaps a must-have for all retrophy fans: The "FamiCom" (Family Computer), the Japanese version of the Nintendo Entertainment System. Maker "xonycat" made it with a Flashforge. A remixer, Maker "2blocks", has added authentic stickers to the case so that it looks like a real FamiCom bought in the shop.
Found on Thingiverse, Maker: xonycat
---
Mini SNES with controls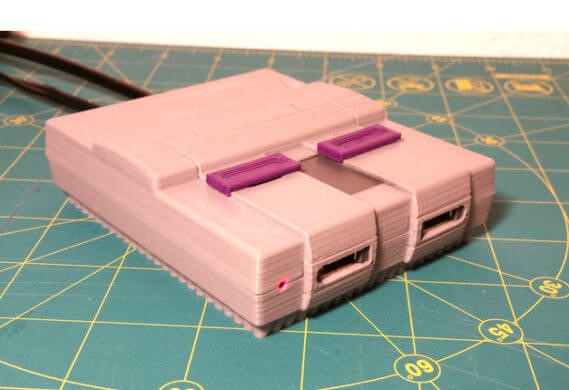 This SNES Pi Case has two functional controls that Maker "carjo3000" planned for the design so that it differs from others. One controller is used for switching on and off, the other corresponds to a reset button. The console was developed and printed when Nintendo just released the Classic Edition, but it simply wasn't available in any of the shops.
Found on Thingiverse, maker: carjo3000
---
RetroPie Cube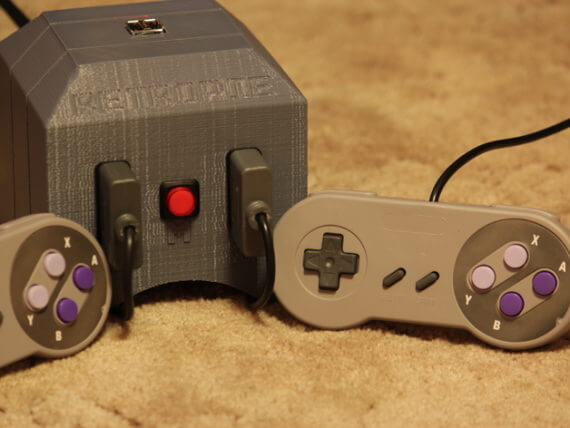 If you like it a bit more extravagant and want to combine two 80s classics: This console in cube form is a fusion of NES console and Pac-Man Monster and also reminds you of the more recent OUYA game console.
Found on Thingiverse, Maker: smartroad
---
Mini NES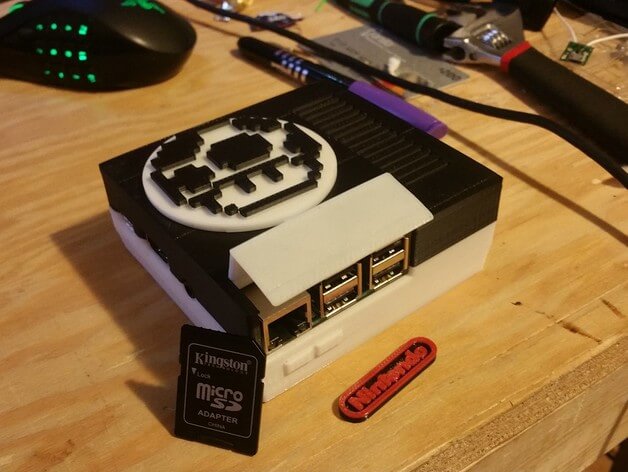 Isn't he cute, this palm-sized Mini NES including Toad? The 3D model needed some updates, but version 6 can be shown – more than 150 likes are booked and some makers have already printed it.
Found on Thingiverse, Maker: twanskys
---
---