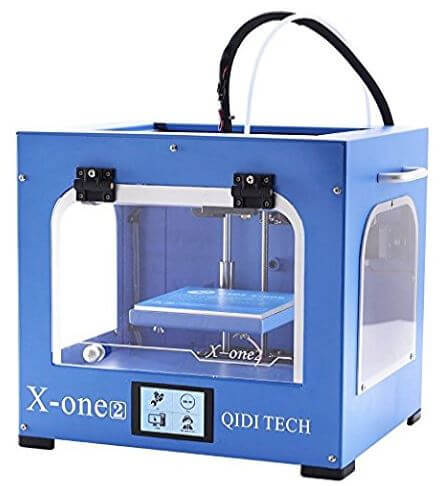 The X-one 2 with metal frame is a versatile FDM 3D printer with single extruder from the Chinese 3D printer manufacturer Qidi Technology.
Currently at Amazon:329,00 EUR - view
---
Model:
Qidi X-one 2
Manufacturer:
Qidi Technology
Technology:
FFF
Price:
approx. 329$
Release:
04/2018
DIY Kit:
No
---
Size:
38 x 32 x 36 cm
Weight:
19 kg
Printing Volume:
15 x 15 x 15 cm
Building platform:
heated
Dual extruder:
No
Filaments:
ABS, PLA
---
Operating systems:
Windows, Mac
---
Special features:
Touchscreen
---
At Amazon:
329,00 EUR -
view
Customer Rating:
---
XINDI 2018 QIDI Technology New Generation 3D Printer:X-one2,Metal Frame Structure,Platform Heating
Applicable to families, schools.Out of the box,only simple operate to printing.
QIDI Tech professional single extruder,greatly reduce the risk of extruder clogged,to improve printing...
Fully metal frame,accurately controlled heated bed,support printing with ABS,PLA,TPU filament etc.
---
---