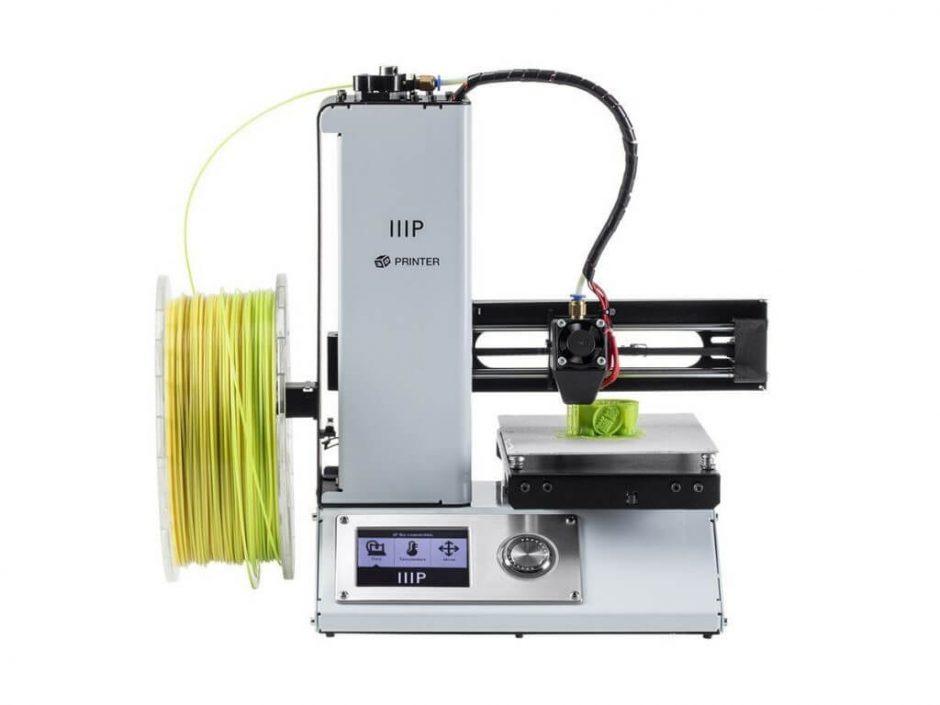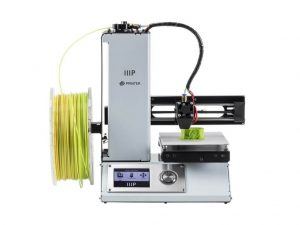 Monoprice's MP Select Mini was named "Best Budget 3D Printer" in 2017 by All3DP, and rightly so, because the small 3D printer has a lot to offer for its low price.
The 3D printer will already been calibrated at the production site, so that when the device has arrived at home, it only needs to be checked whether the printing bed is still correctly seated after delivery. Then you insert the supplied MicroSD™ card, load the device with some test filament and print one of the ready to use models.
Due to the heated print platform and a wide temperature range of the extruder, the MP Select Mini can print with various types of filaments: Whether with basic materials such as ABS or PLA or with special filaments such as conductive PLA, wood or metal.
Currently at Amazon:Price not available - view
---
Model:
MP Select Mini
Manufacturer:
Monoprice
Technology:
FFF
Price:
approx. 200$
Release:
04/2017
DIY Kit:
No
---
Size:
34,3 x 28,7 x 19 cm
Weight:
4.5 kg
Printing Volume:
12 x 12 x 12 cm
Building platform:
heated
Dual extruder:
No
Filaments:
ABS, PLA, XT Copolyester, PET, TPU, TPC, FPE, PVA, HIPS, Jelly, Foam, Felty
---
Software:
Cura, Repetier-Host, ReplicatorG, Simplify 3D
Filetypes:
.stl, .obj
Operating systems:
Windows, Mac, Linux
---
Special features:
easy operation, pre-calibration, MicroSD™ Card with ready-to-use models, also available in black
---
At Amazon:
Price not available -
view
Customer Rating:
---
---
---