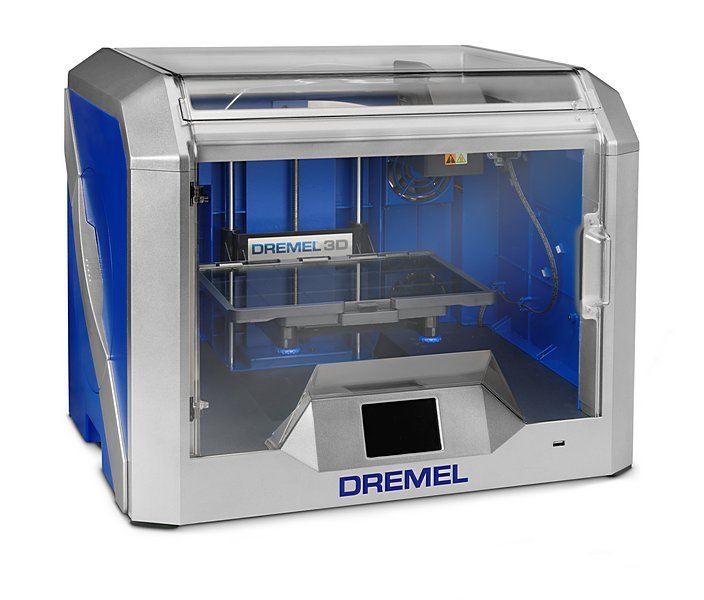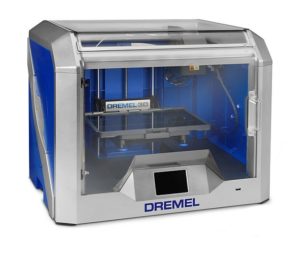 Dremel's Idea Builder 3D40 is equipped with an innovative dirt-proof print head to prevent errors when printing models. The integrated Dremel software and the color touch screen show a preview of the desired model before printing. The device is particularly suitable for use in educational institutions due to its user-friendliness and its closed build chamber.
Currently at Amazon:879,00 EUR - view
---
Model:
Idea Builder 3D40
Manufacturer:
Dremel
Technology:
FFF
Price:
approx. 879$
Release:
08/2016
DIY Kit:
No
---
Size:
40,7 x 51,5 x 39,8 cm
Weight:
16 kg
Printing Volume:
25,5 x 15,5 x 17 cm
Dual extruder:
No
Filaments:
PLA
---
Software:
Print Studio
Operating systems:
Windows, Mac
---
Special features:
2-point levelling, WIFI, also available as school edition with curricula
Target group:
Beginners
---
At Amazon:
879,00 EUR -
view
Customer Rating:
---
Dremel 3D40 3D Drucker (für PLA Filament, LCD Touch Drsplay, im Karton)
Unterstütztes Filament: PLA in 11 verschiedenen Farben, 1x weiße PLA-Filamentspule im Set mitgeliefert
Kein Montieren notwendig: Leichte Inbetriebnahme durch einfachen Aufbau in wenigen Schritten unterstützt...
Komplett einsatzfähig ohne Computer-Verbindung. Starte 3D-Drucke von USB-Sticks oder dem internen...
---
---